Nina Memi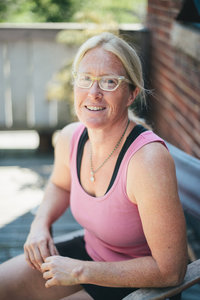 Owner and top dog at PATH Fitness, Nina's passion is to help people figure out how to reach their fitness goals while having a good time. Nina believes it is not healthy to live in the past, she helps her clients to accept who they are now, and to move on from there. Her "here and now " attitude allows individuals to take stock of the current abilities and to set realistic fitness and life goals that as a team she can help them achieve.
Nina teaches TRX Suspension and RIP training, Pilates and a variety of aerobics and strength classes. In addition, she is an AFAA certified personal trainer, with years experience working with the older active adult population. Nina works with Stacie in delivering the healthy weight program at PATH Fitness, which combines life coaching with small group personal training.
If she's not at PATH you can find Nina walking a dog around Providence, working in her garden or creating art.
Stacie Nichols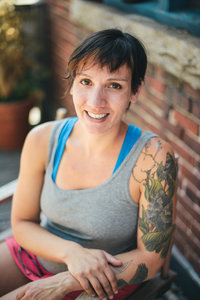 An AFAA certified personal trainer with a sense of humor and an interest in a wide variety of types of exercise. Stacie teaches Pilates, TRX, Zumba, and a variety of strength and aerobics. In addition, Stacie is an avid runner and cyclist and is currently working towards becoming a USA Cycling Level 3 coach. An ISSA Child and Youth Fitness specialist, Stacie enjoys bringing a love of moving to all ages.Stacie and Nina join forces to offer a holistic weight loss program, addressing the mental and physical components of weight loss.
Stacie's main interest in helping others reach their fitness goals while having a good time. When she isn't at PATH, you can probably find her crafting some project, hitting the pavement for a run or on her bike, or spending time with her little one.
Alisha Elmachiah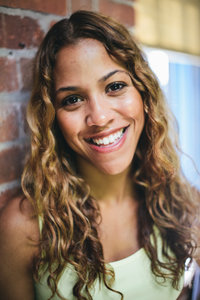 Alisha is a certified personal trainer and youth fitness specialist. She has been training for a little over a year, but has been involved in fitness and sports her whole life. She loves being able to take her knowledge and skills to help people achieve their goals. She believes in everyone and doesn't let them doubt themselves.